My favorite up & coming startups from Y Combinator demo day 2016
Y Combinator Demo Day 2016 was a lot of fun this year! Everyone showed love, except for Alexis Ohanian who was salty because I wrote in my blog that Drake should kick his ass (SORRY ALEXIS IT WAS A JOKE OK).. everyone else was being really nice tho! Sam Altman said he thinks my new company Everipedia is cool – we're applying for the next YC batch!
Even though I'm poor, I'm investing in several of the companies in this year's batch, so I thought I'd write an article to give them some promotion. I want to be a good angel investor guys! You want me on your team. Trust me.. I'm worth it.
So now, without further ado… I present to you my…
My top 5 favorite companies from Y Combinator Demo Day 2016.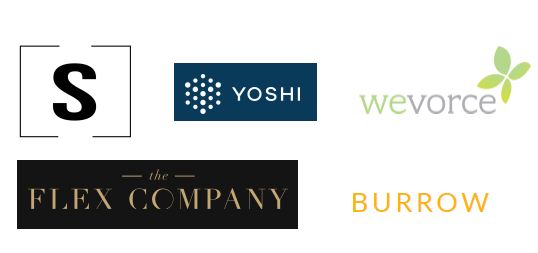 Yoshi – Yoshi is "Uber for Gasoline" – it delivers your gas so you never have to go to a gas station again. Gas stations are sketchy as fuck – you can get robbed, plus you're getting poisoned from the fumes. So this resonated with me. Also I love the cartoon dinosaur from Mario Brothers. Yoshi's CEO Nick Alexander is a repeat YCer – he was also in the Summer 2011 batch with Rap Genius.
Squire – Squire is the app for booking your barbershop appointments. As a hairy Persian guy, my barbershop time is a very special time for me, so it's cool to see software I'm going to be using on a biweekly schedule. Founder Dave Salvant is a man who is destined to ball – he knows his sector and is committed to taking over the entire barbershop game.
Wevorce – Believe it or not, I've never gotten a divorce yet. The children I frequently post on my Instagram are my nieces and nephews – they are not mine! They are my siblings' children, I swear. But I digress.. it is only a matter of time before I will be getting my first divorce, and the Wevorce app is going to make the process a whole lot easier! Since I went to law school, I am a big fan of any technology that eliminates lawyers, since I know first-hand that we are scum.
Flex – I love vaginas, so it is refreshing to see a startup working on vaginal tech. Flex is the tampon version of Dollar Shave Club, and has an innovative design that works. CEO Lauren Schulte strikes me as a woman on a mission – she is committed to disrupting the flow (pun intended) of menstruation. Flex's marketing makes me happy – they are very real about what they are discussing, unlike the tradition of menstruation products beating around the bush. Menstruation is a beautiful thing! There is no reason to stigmatize. I wish I menstruated.
Burrow Sofa – This morning, I ordered a Burrow Sofa for the Everipedia office. It was soooo easy! You have no idea. I hate buying furniture, so this was a pleasant surprise. I'm never going to West Elm for a sofa and dealing with the yuppies again. Also, for you "Ikea People".. admit it! You hate that place. The only good thing they have is the meatballs. ADDED BONUS: Burrow sofas are extremely stain resistant, so all of the vomit, blood and sweat we shed at Everipedia HQ will not be staining our Burrow! Yessss..